Rob Kukulka Joins TruAmerica Multifamily as Capital Markets Advisor, Brings More Than 35 Years of Experience, Focus on Expanding Capital Markets Across Middle East
Los Angeles, CA, October 4, 2023 – TruAmerica Multifamily, a national, institutionally-focused multifamily investment firm, is growing its capital markets team with the addition of Rob Kukulka, who joins as a Capital Markets Advisor, Middle East, based out of TruAmerica's Chicago office. The commercial real estate investment executive brings more than 35 years of experience and will focus on expanding TruAmerica's capital markets and investor relations presence across the Middle East.
Prior to joining TruAmerica, Mr. Kukulka recently relocated back to Chicago from Abu Dhabi, where he had served for a decade as the Abu Dhabi Investment Authority's (ADIA) Global Head of Capital Markets and Deputy COO-Real Estate and Infrastructure Division. In this leadership role at the sovereign wealth fund owned by the Emirate of Abu Dhabi in the United Arab Emirates, he was responsible for approximately $20 billion in capital markets activity and managed relationships with fund managers and separate accounts globally.
Noah Hochman, Co-Chief Investment Officer and Head of Capital Markets for TruAmerica, said, "Our international growth strategy is rooted in the continuation of a successful global capital markets presence. As the 25th largest multifamily owner and operator, and having just celebrated TruAmerica's 10-year anniversary, we look forward to fostering new relationships across the Middle East that align with our mission to provide naturally affordable housing across multifamily and build-for-rent."
While serving at ADIA, Mr. Kukulka oversaw ADIA's roughly 30 to 40 financings annually and coordinated activity with investment teams and external partners. He established risk management protocols for debt positions including covenant compliance, hedging policy and annual stress testing.
Stella Pappas, TruAmerica's Senior Managing Director and Head of Investor Relations, said, "As we expand TruAmerica's capital markets and investor relations presence globally, Rob brings distinct insights and experiences that span across the Middle East investment landscape. We look forward to working with Rob to grow our partnerships across the region."
Prior to ADIA, over the previous 25 years, Mr. Kukulka had held senior capital markets and credit roles at such firms as Heller Financial, Merrill Lynch Capital, Picerne Capital and Fundcore Finance Group, Black Creek Capital's Chicago-based subsidiary, serving as a Principal, handling originations of first mortgage loans on performing assets for balance sheet.
Prior to that, Mr. Kukulka established Picerne Capital in Chicago as a new subsidiary of The Picerne Group, a Southern California based real estate investor, to originate investment opportunities including discounted commercial mortgage loan portfolios, whole loans, and investments in CMBS. Serving as Managing Director, he developed business strategy and built a staff of six professionals that purchased $500 million of assets including REO and discounted notes.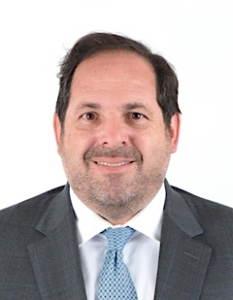 Rob Kukula
TruAmerica Multifamily is a national, vertically integrated, institutionally-focused multifamily investment firm based in Los Angeles. Founded as a joint venture between Robert Hart and The Guardian Life Insurance Company of America, the firm is one of the most active value-add multifamily investors in the United States, today holding roughly $16 billion of assets under management. TruAmerica has regional headquarters in Arlington, VA, Miami, FL, Dallas, TX and Seattle, WA. The firm is ranked as the 25th largest multifamily owner in the United States by the National Multifamily Housing Council, having assembled a national portfolio of more than 60,000 units, totaling nearly 280 properties in 16 states and more than 30 markets.
TruAmerica recently acquired a multifamily asset in Orange County, CA for $102.9 million, a transaction that followed an active first half of 2023. During that period, TruAmerica secured $300 million in refinancing for five properties in four states and earned a No. 25 ranking on National Multifamily Housing Council's 2023 National Survey. In 2023, TruAmerica commemorated its 10th year in business and the Jewish Federation of Greater Los Angeles honored Mr. Hart as its Real Estate & Construction (REC) Network Dinner in June 2023. For more information, visit TruAmerica.com.